Do you want to be the next Eddie Hall? Or maybe you're just tired of being the "skinny friend." Whatever the reason for your weight gain, a bulking shake can be the key to a bigger body.
Before you start bulking, it's best to know what you're feeding your body so you can get the most out of it. A bulking shake is significantly different from the average protein shake, so understanding how it works and when is the best time to drink it will help you gain more weight.
What is a bulking milkshake / shake?
In order to gain weight, you must have a calorie surplus. This means that during the day you consume more calories than you burn. A weight-gaining milkshake can make a difference if your usual diet doesn't help you keep the pounds on you.
They also contain the nutrients you need most during your workout so you can get the most out of it. Packed with protein and carbohydrates, they help muscle protein synthesis, replenish glycogen stores with energy, and provide plenty of calories to burn later. 1-2
The ingredients of different bulking shakes can differ significantly, usually in the type of carbohydrates and proteins they contain. You should choose a shake that provides a quick initial boost of energy (without a sudden rise in insulin or blood sugar) and a sustained supply throughout the day.
When should I eat them?
There's no hard-and-fast rule when to consume bulking shakes, but there are some times of the day when you can get more benefits from it.
You can start your day with a smoothie to give you energy in the morning, as it provides a nutritious and satisfying breakfast.
Likewise, consuming it post-workout can help replenish depleted energy stores and ensure you're satiated with protein to help build muscle.
Find the right weight gainer for you!
We have compiled a list of our three most popular bulking products, so you can find the right one for you. Whether you are looking for the most reliable way to increase mass or the most cost-effective solution, you will definitely find a tasty option. Choosing a balanced smoothie that supports weight gain is key to success.
Do you want to put on muscle, but in the meantime remain skinny and your diet is not enough? Until recently, the bulking period meant that in addition to muscle, kilos of fat were also accumulated. Not anymore! We've developed a brand new cutting-edge bulking shake that provides only the cleanest calories so you can build serious muscle and forget about fat.
Our THE Gainer product contains a combination of slow and fast absorbing carbohydrates from only the highest quality sources and a premium blend of slow and fast absorbing proteins. A 2:1 carb to protein ratio means your body can use protein efficiently and produce energy for massive growth. 3
By breaking it down into ingredients, you can see why this is the only shake you need during your bulking season.
Carb10
This is as pure as a calorie can get. An incredibly advanced carbohydrate complex containing only healthy, low-glycemic carbohydrates. Its low osmolality ensures rapid gastric emptying, which means it reaches the colon quickly. You'll also avoid nasty spikes and crashes in blood sugar and insulin, as it provides a slow and sustained release of energy. 4
Highly Branched Cyclic Dextrin - Multiple Branched Cyclic Dextrin
This carbohydrate also travels quickly through the stomach to be absorbed into the intestines and delivered to the muscles more quickly. It's your fast-burning carb that provides that initial burst of energy, yet its unique properties mean there's no blood sugar or insulin spike.
Cyclic dextrin differs from other carbohydrates in that it is gradually absorbed and enters the bloodstream, so the blood sugar level remains constant. So, you'll have more energy to train harder and longer without getting tired or hungry. 5
Protein mix
We've combined Whey Protein Isolate, Whey Phospholipid Protein Concentrate, Micellar Casein and Hydrolysed Whey for the best long-lasting protein. Similar to the combination of carbohydrates, the premium protein blend also provides quality calories, so you can bulk up without the guilt of a poor diet.
The mix of fast and slow absorbing proteins means protein building starts before you even step out the gym door and lasts long after.
A premium blend to keep you lean
The ideal ratio of protein, carbohydrate and fat is crucial for body composition. 6 Many bulking powders are packed with empty calories from high GI carbohydrates, contain excessive amounts of sugar and bad fats, so "bad" bulking is harmful to your body and your physique.
Therefore, all the calories in THE Gainer - which are more than 750kcal per serving - come from high-quality ingredients, ensure clean and healthy muscle growth and prevent unwanted fat mass.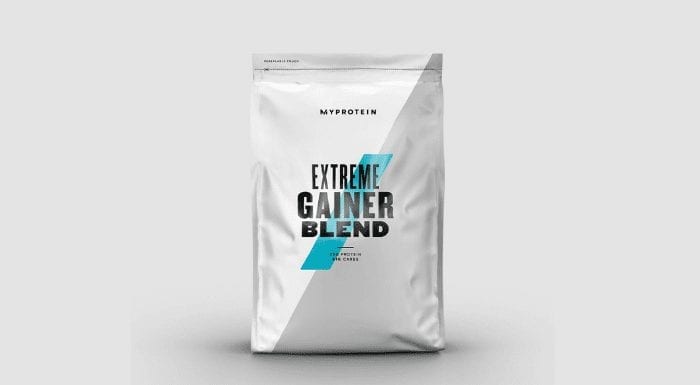 Are you struggling to gain weight despite an exhausting training schedule? Extreme Gainer Blend can be the answer to your bulking dreams. With a protein mix of 35g and a significant amount of 61g of carbohydrates, you can be sure that this shake will take care of the right amount of macros and close combat with calorie numbers.
This mass gainer also contains creatine and L-glutamine, so you can get the most out of your workout and build muscle afterward. The vitamin blend helps reduce fatigue, which means you'll have energy on a busy day and still be victorious in a workout.
Available in 4 basic flavors: chocolate, chocolate mint, strawberry cream and vanilla. It's sure to be a top-up season favorite.
Carbohydrate
The carbohydrate content comes from modified corn starch (Maize Starch), which quickly passes through the stomach into the intestines, so it can be absorbed for the benefit of the muscles and replenish glycogen stores. Also, it doesn't spike insulin levels like other carbohydrates. Another benefit of this carbohydrate is that it can aid in the absorption of other key nutrients such as creatine and L-glutamine.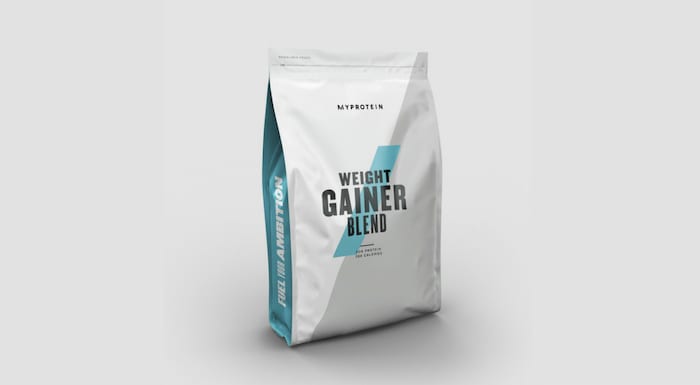 Are you looking for a way to pile on the calories without emptying your wallet? Then Weight Gainer Blend is the supplement for you! This bulking product contains more than 30g of fast and slow-absorbing protein and 50g of carbohydrate mixture per serving, which will fill you up during the bulking period.
You can choose from three classic, delicious flavors: you can shake up snack time with chocolate, vanilla or strawberry. You can also get creative with the unflavored mix and add your own mouth-watering flavors using fruit or try Flavdrops .
The turbocharging of these muscles is provided by a mixture of whey protein concentrate and milk protein concentrate. And the carbohydrate is a combination of oatmeal and maltodextrin, which provides an initial energy boost and a prolonged effect to prevent the post-workout "crash".
A lesson
If you want to gain a significant amount of mass, then bulking shakes can be crucial. It can be difficult to achieve a calorie surplus when you live a busy life interspersed with hard workouts. So all of our bulking shakes are a convenient and nutritious way to increase your calorie count, boost recovery and get amazing bulk.
Cikkeink kizárólag információs és tanulási célokra szabad felhasználni, és nem vehetőek orvosi tanácsnak. Ha kétségei vannak konzultáljon egészségügyi szakemberrel, mielőtt étrend-kiegészítőket használna, vagy jelentős változásokat vezetne be étkezési szokásaiban.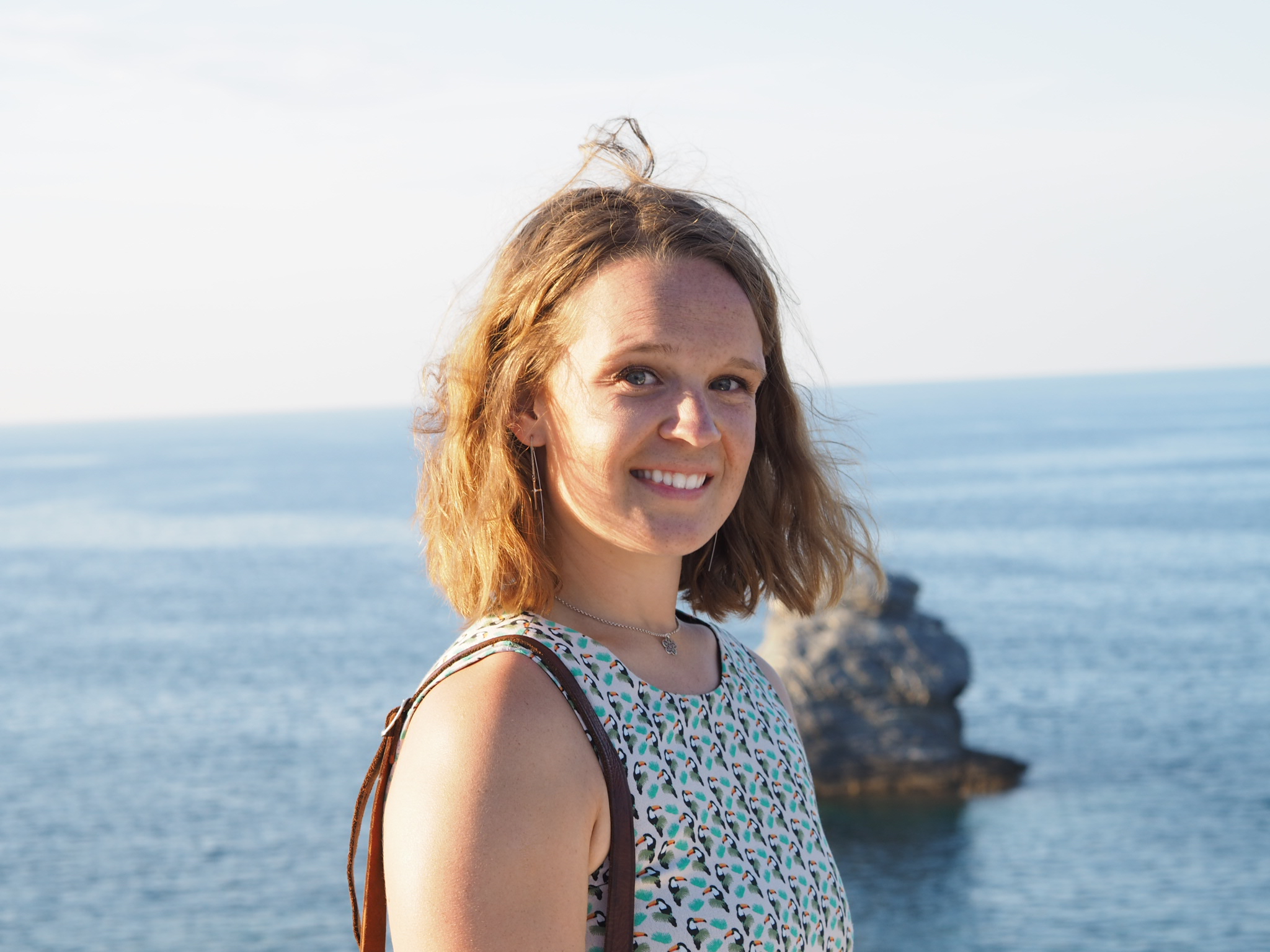 Evangeline fiatal kora óta versenyszerűen sportolt. RYA minősített vitorlás oktatóként tisztában van vele, hogy mennyire fontos a megfelelő táplálkozás az extrém és állóképességi sportokban, mivel a Team GBR csapatában és az egyetemi első számú csapat edzőjeként és kapitányaként szerzett tapasztalatot.
Szabadidejében Evangeline szeret futni, különösen maratonokat. Hétvégén vízi sportokat űzve vagy a hegyekben túrázva találod. Kedvenc estéit HIIT edzésekkel vagy guggolásokkal tölti az edzőteremben, mielőtt összedobna egy jó fűszeres ételt, egy tonna zöldséggel - yum!
Evie tapasztalatairól itt tudhatsz meg többet.